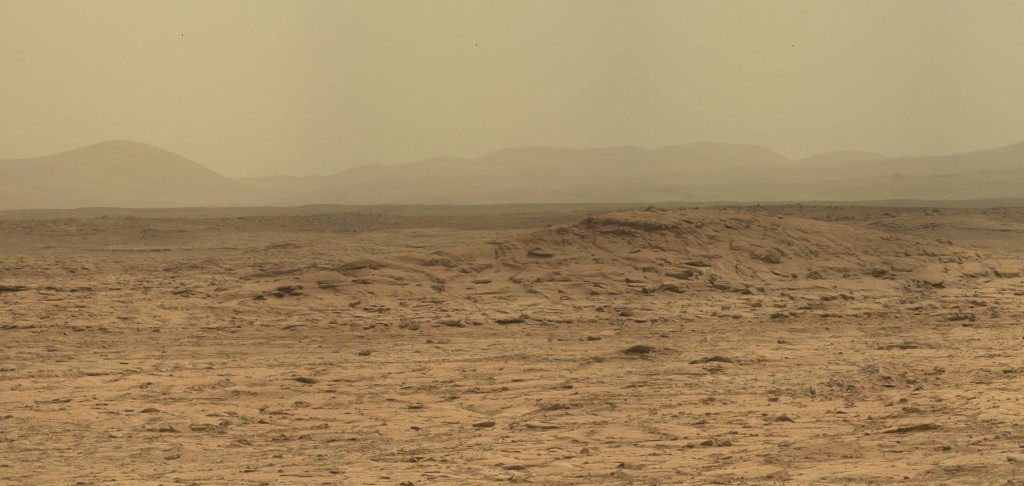 "Flattop" is a prominent feature visible in a number of Navcam images, and captured in detail in this excerpt from a panorama made from sol 107 Mastcam images.
To the left you can see a low peak I think of as "Fort Apache". It is situated at the northeastern end of the front of Mt. Sharp, and I can imagine it as an outpost on the lookout for marauding Tharks.  It is marked in blue in my North Rim Redux post.
Anyway, the relative position of Flattop and Fort Apache changes noticeably as Curiosity shifts position by a few tens of meters so Flattop's position can be triangulated against the more distant Fort Apache.
JPL published a map of Curiosity's recent movements, shown here: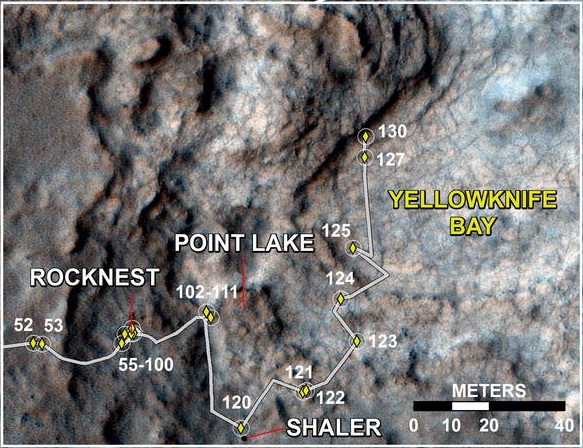 Flattop is not visible as it is just off the map to the east. However, this map is taken from an available Hirise view ( with contrast enhancement, ) and I show an excerpt from the original below with the position of Flattop indicated, as I discern it, and Curiosity's position at sol 107 marked with a star. ( Click to enlarge ! )