I've been doing prime focus photography with my Nikon D5100 and my Orion Starmax 127, millimeters, that is. The season has come around for the Andromeda Nebula, as I persist in calling it, and just tonight I got a good shot of it.
I had just been out the night before, but my shots were way out of focus, a chronic problem I have since the light is way too dim for autofocus, and the viewfinder is too small to visually discern a good focus in this light. Determined not to be thwarted, I went out again tonight with my aged Asus Eee, which I used to view my exposures and make iterative adjustments. Rather laborious, but effective.
So I got my in-focus shot of Andromeda. 30 seconds at ISO 6400 in a reasonably dark sky. The result looks pretty impressive on the viewfinder, as a nice bright blob. But let's not get carried away! As might be expected, this is very down scale stuff.
Here's an animated gif comparing my shot with a "pro" internet image ( Click to view ):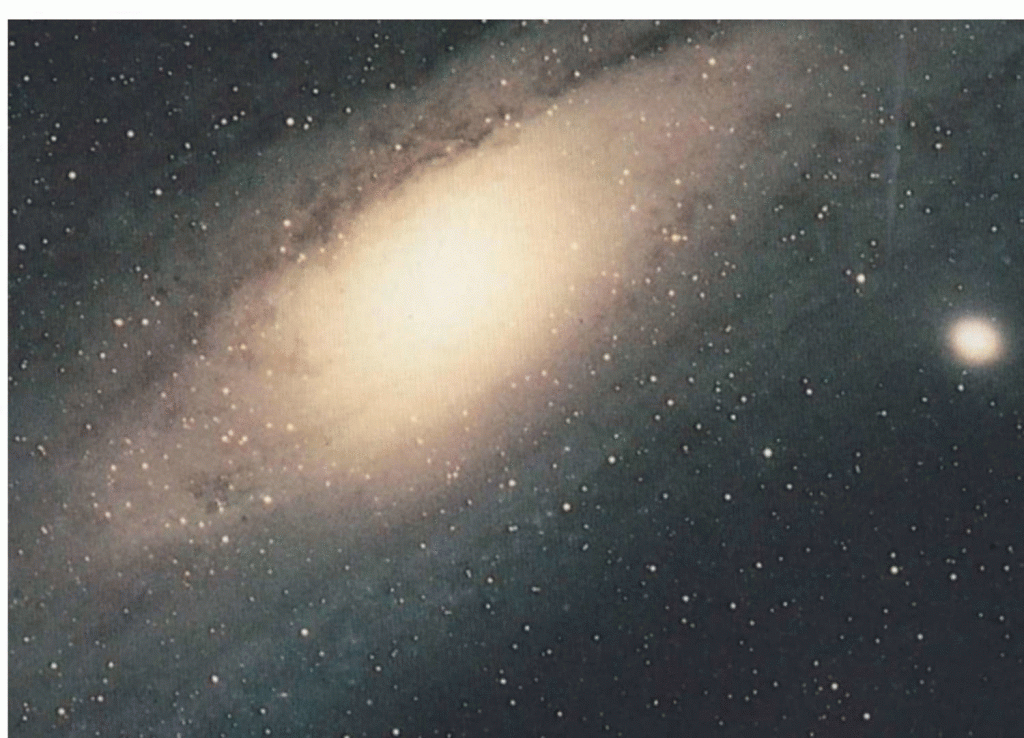 That's M32 to the right, Andromeda itself being M31.
Well, there is actually detail visible in my exposure which is washed out in the bright core by the more sensitive exposure. You could say that, but really, it's nice just to be out there and see it and do it yourself.